Website Redesign: Oceanic Preservation Society
The Oceanic Preservation Society (OPS) is a team of passionate artists, activists, and change agents committed to sustainability and the preservation of our oceans and planet. The main goal for this website was twofold: 1) to highlight the three main aspects of OPS' work: films, projections, and campaigns, and 2) to illustrate the OPS team as thought-leaders in the ever-important fight for global preservation.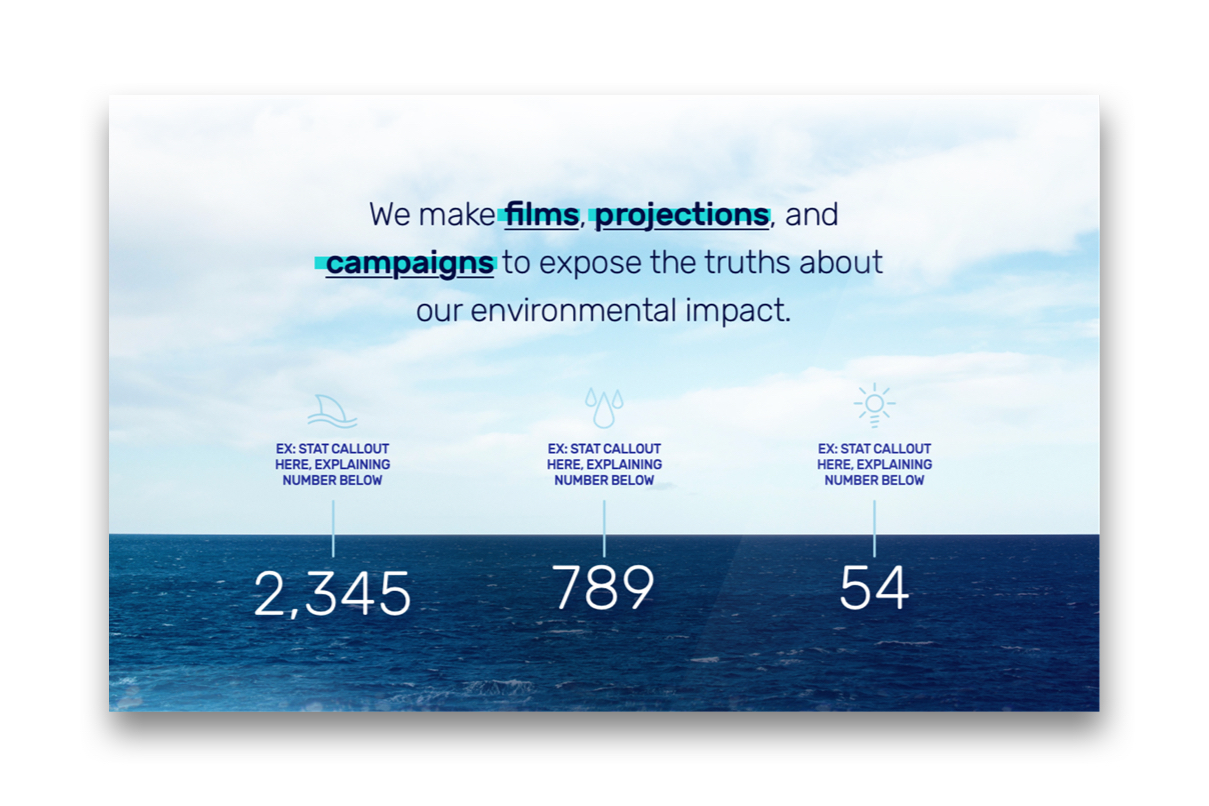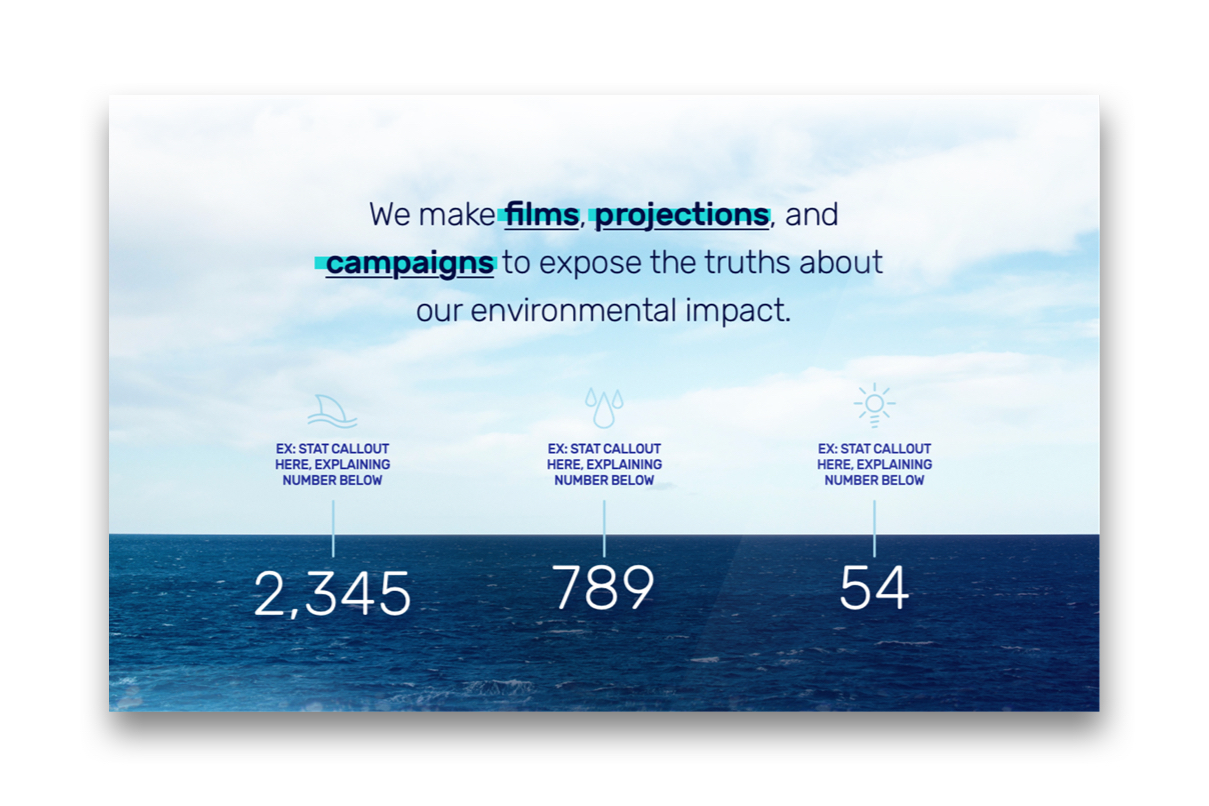 Insight to Process
Sitemapping, wireframing, and the creation of style tiles are an integral part of our process. Style tiles are a powerful design tool that serve as a focused mood board and help create the foundation for a sound atomic design.
MEDIA CAUSE
Oceanic Preservation Society
Brief
Our job was to create a look and feel for OPS that felt true to their identity as well as create a site architecture that clearly highlights the three main aspects of their work.
Credits
Project Manager
Eric Stroo
Creative Director
Kelsey Lesko